THE SIMILARS book trailer!
January 4, 2019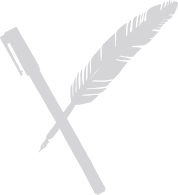 TEENREADS has officially unveiled THE SIMILARS book trailer, and I am so excited to share it with you! Seeing the world of Darkwood Academy come to life was exhilarating, and the teens who were interviewed—and asked to speak off-the-cuff about their impressions of the book—were razor sharp (and super adorable, too). I get goosebumps every time I watch it & am so grateful to my team for capturing the Darkwood vibe so perfectly. You can see the full trailer here.
THE SIMILARS hit bookshelves on January 1st, and it's been a whirlwind few days (understatement of the year!). Hearing from friends, family, teens, readers, bloggers, booksellers & fellow authors has been the best thing ever. It is incredibly surreal to get to finally introduce Emma & the Similars to real, live readers. Thank you to every single person who has pre-ordered, bought, shared, or even just looked curiously at the cover of my book. I am so, so grateful.
XOX,
Rebecca